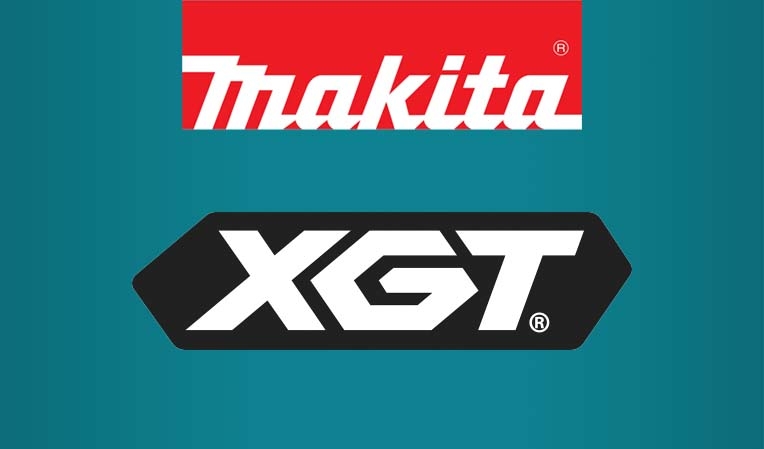 Makita XGT
The new Makita XGT 40V max range is a new standalone cordless system engineered for higher-demand applications. Combining higher battery output, built-in smart technology and innovative tool design, the XGT range will stand side-by-side with Makita's industry-leading LXT system. There are two Makita XGT batteries, a 40V Max 2.5Ah (BL4025) and a 40V Max 4.0Ah (BL4040), both built with 10 Lithium-ion cells and LED fuel gauges with 4 indicator positions.
| | |
| --- | --- |
| The tough construction and innovative design of the Makita XGT range is supported by a charging system that charges batteries in as little as 28 minutes – perfect for the high demands of professional and industrial users. | Tools and batteries from the XGT range have a built-in program allowing digital communication between the two, providing a foundation to adapt to higher technology advances in the future. |
| Charge both XGT and LXT batteries with the introduction of the new charging adaptor, keeping you powered for high demand industrial applications throughout the day. | Makita have created battery technology and motor engineering that works in unison for optimum performance. The built-in programs provide digital communication between the battery and the tool. |
"Cordless innovation is more than just bigger batteries. It's about creating battery technology and motor engineering that work together for optimum performance."
What does this mean for the existing LXT range?
Makita vow to continue investing heavily in LXT and there are plenty of new LXT products in the pipeline. The LXT Advantage seamlessly utilises a single battery across hundreds of products, with the ability of added power by using two 18 volt batteries in selected Twin 18V products (36V). This is a simple concept that has revolutionised how work is done on job sites.