Delivery Info
---
Delivery Info

NEXT Day Delivery*
Delivery Partner

FREE

Orders over £50

Next day

Order by 4pm
*Place your order before 4pm Monday to Thursday for estimated next working day delivery. Estimated delivery for orders placed after 4pm on Thursday, up to 4pm Friday, is Monday (excluding bank holidays). Estimated delivery for all orders placed over a weekend is Tuesday.
*Please note, products weighing more than 30kg may incur further charges and an extended lead time on delivery.
---
---
Require a specific weekday time slot?
---
If you need something urgently or can't wait around all day, we can arrange for your order to be delivered before a certain time
Monday - Friday.
| | | |
| --- | --- | --- |
| | Orders over £50 | Orders under £50 |
| Delivered BEFORE 10.30am | £10 | £15 |
| Delivered BEFORE 12pm | £6 | £9 |
Weekend delivery
---
Can I have my order delivered at the weekend? Yes, we will be happy to arrange that for you.
Just select the most convenient option during the checkout process.
| | | |
| --- | --- | --- |
| | Orders over £50 | Orders under £50 |
| Saturday | £7.50 | £10 |
| Saturday BEFORE 10.30am | £20 | £25 |
| Saturday BEFORE 12pm | £14 | £18 |
Any delivery charge will be automatically applied at the checkout.
---
---
Delivery Areas Covered
NEXT DAY Delivery*

*Place your order before 4pm for next working day delivery
Standard 2-day lead time

For example, Northern Ireland, the Scottish Islands and Highlands, the ROI, the Channel Islands and the Isle of Man, have a standard 2-day lead delivery time.
| | |
| --- | --- |
| Orders over £100 | Orders under £100 |
| £10 | £15 |
*If you are in Northern Ireland and would like next day delivery, the cost for orders over £100 will be £25, or £35 for orders under £100.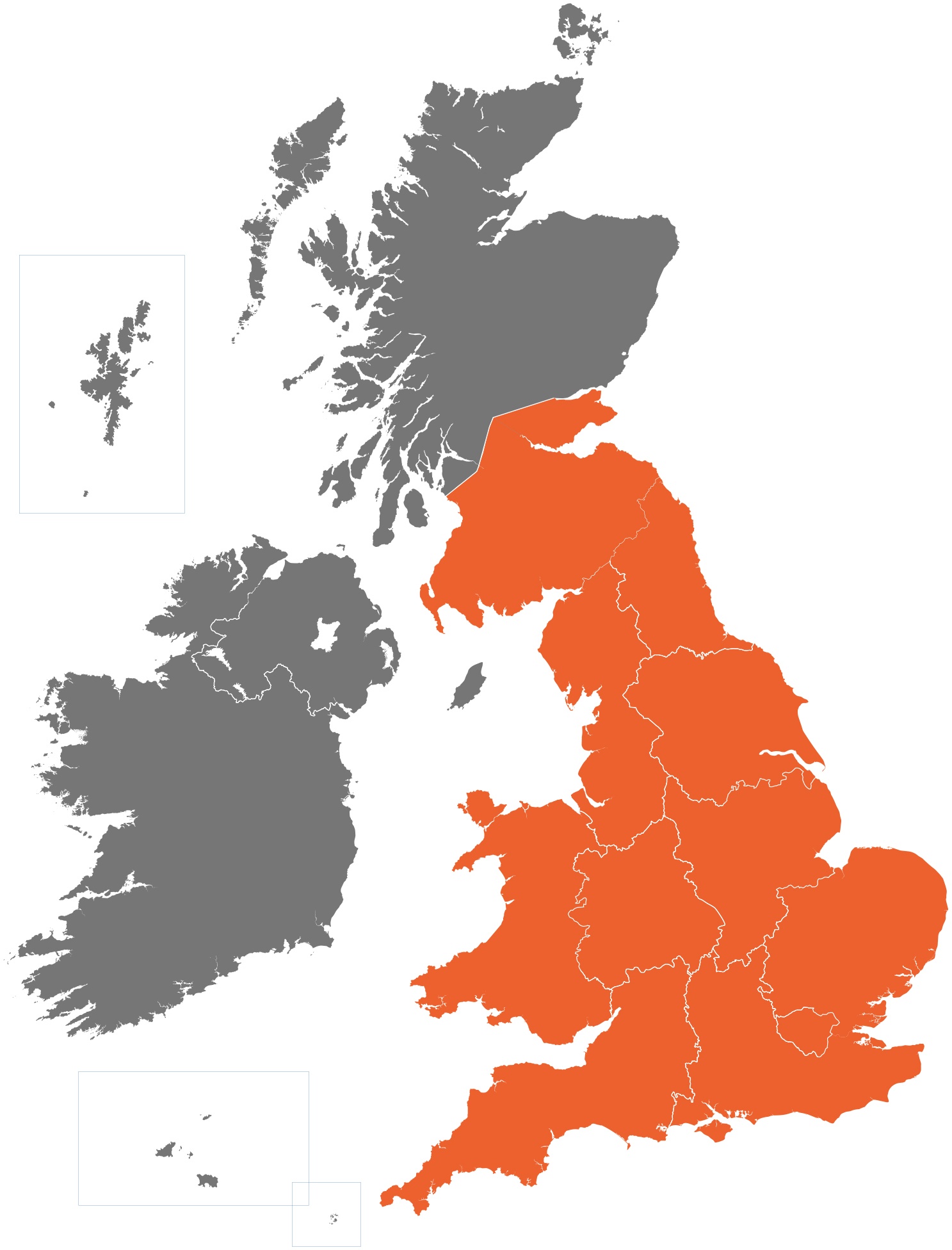 ---
---
Please note...
---
As part of DPD's delivery process there is no longer the requirement of a signature, but the company has implemented several alternative procedures to ensure successful and secure deliveries:
Contactless Delivery: DPD drivers may perform contactless deliveries, where they leave the parcel at the recipient's doorstep with the door open or in a designated safe place, as specified by the customer. This minimizes physical contact between the driver and the recipient.
Photographic Proof: DPD drivers often take a photograph of the delivered parcel at its drop-off location as evidence of successful delivery. This photograph can be shared with the customer via email or through DPD's tracking system to provide visual confirmation.
Delivery Notifications: DPD provides real-time tracking and notifications to keep customers informed about the status of their deliveries. Customers can receive alerts via email or SMS, allowing them to monitor the progress of their parcel and make arrangements if necessary.
SafePlace and Delivery Instructions: Customers can specify a preferred safe place or delivery instructions. This can be done via the DPD app or website, links to both can be found on the tracking information you will receive from DPD. DPD drivers will follow these instructions to ensure the parcel is left in a secure and convenient location, even when the recipient is not available. By choosing this option, ToolStore UK cannot accept liability once the delivery is complete and the liability will shift to you the Customer.
Delivery Rescheduling: DPD typically offers options for customers to reschedule delivery if the initial attempt is not convenient. Recipients can choose a more suitable date and time for the delivery to ensure they are available to receive their parcel.
Collection Points: DPD may also provide alternative delivery options, such as collection points or DPD Pickup locations, where customers can pick up their parcels at their convenience if they prefer not to have them delivered to their home.
By implementing these procedures, DPD aims to maintain a high level of customer satisfaction while prioritizing safety and flexibility in the delivery process.
Occasionally, delivery periods may be extended for reasons beyond our control and we apologise if your order doesn't arrive as expected.
Please contact our customer service team for any further information
0333 004 3777
---