Drill Buying Guide
If you're serious about DIY, or an apprentice learning your trade, you almost certainly need a drill. The challenge is working out which kind of drill you need. Here at ToolStore UK, we stock hundreds of different models but don't panic! This guide will take some of the mystery out of choosing the right drill for you.
---
---
How To Buy A Drill
The first thing to think about is what you need your drill for. What is your project or application? Some drills are suited to driving through masonry whereas others would perform better with other materials. Corded drills are perfect for when you are drilling for a continuous period of time, this is because you can connect to a power supply and are not limited to a battery lifespan. Although, if you need the freedom to move around while you work, a battery-powered cordless drill might be a better choice for your needs.
---
Key Terms Explained
If you're buying a drill for the first time, or as a Christmas gift for the DIY enthusiast in your life, some of the terminology can be baffling. Here are some things to look out for to help you pick the right tool.
---
Torque
This is a rotational force, so is a measurement of the power with which the drill moves around during operation. The number of 'Torque Settings' offered by a drill is the number of different power settings available. These are useful because the amount of force needed to hang a picture onto a brick wall would be greater than the energy needed when screwing together a couple of pieces of wood.
Voltage
Voltage is the electrical pressure which runs through the machine. In a corded drill, which is plugged into a power supply, the voltage is how you can connect the unit to the current. For example, for work around the house, you would need a 240v drill, as that is the voltage used in the domestic power supply.
In cordless tools, the voltage helps to indicate the power of the tool. For example, an 18v Combi Drill would be more powerful than a 12v equivalent and the new Makita HP001GD102 40v Brushless XGT Combi Drill is more powerful still.
Battery Capacity (Ah)
As you browse our range of cordless tools, you'll see numbers that end in 'ah'. That stands for 'amp hours' and tells you how much electricity a battery can hold when fully charged. The larger the number, the longer you can use the tool withoutrecharging it or changing the battery.
---
Chuck Capacity
This helps you to identify the minimum and maximum size of drill bit that will fit the drill.
Speed (RPM and IPM)
These are measurements of the speed at which the drill rotates (Revolutions Per Minute or RPM) and the way in which it operates in hammer mode (Impacts Per Minute).
Drilling Capacity
This tells you the maximum diameter of hole which can be drilled in a specified material.
---
Different Types of Drill
The main kinds of drill we sell are as follows:
---
Combi Drill
These are versatile 'all-rounder' drills which have three main functions: driving screws, drilling holes into wood and metal and a hammer function for drilling into harder materials like masonry and concrete. Browse our range of cordless combi drills supplied with batteries or our body only cordless combi drills (batteries not included).
---
Drill Driver
Drill drivers usually offer two functions: driving screws and drilling holes into wood or metal. They usually have multiple speed and torque settings. Browse our range of cordless drill drivers supplied with batteries included or our range of body only drill drivers (batteries not included).
---
Impact Driver
Impact drivers are more compact than drill drivers and combi drills, as they don't feature a standard chuck. They offer high torque and high levels of impact so can quickly drive long, wide screws into the toughest of materials. Browse our range of cordless impact drivers and corded impact drivers.
---
Professional Drills
ToolStore UK also carries a range of tools with more features and power. These would typically be used by tradesmen or more experienced home workers for more demanding tasks.
---
Hammer Drill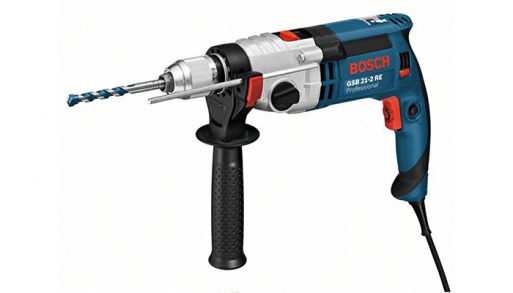 SDS Drill
Demolition Drill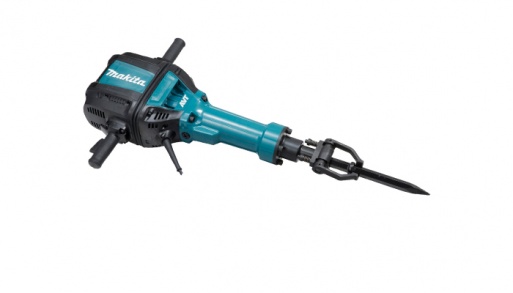 ---
A Percussion Drill is a power tool used chiefly for drilling in hard materials. More commonly called a Hammer Drill, this is a type of rotary drill with an impact mechanism that generates a hammering motion, with a power cord in 110v (which would be used with a power transformer and used on site) or 240v, running off a standard 13amp domestic plug. The rotary action is accompanied by a series of fast and hard impacts to the back of the chuck.
SDS Plus Hammer Drills are a much more powerful variation on the Percussion Drill (Hammer Drill). It utilises a ram and piston mechanism that physically strikes the back if the drill bit delivering a greater level of impact to the material; this force is measured in joules. Most SDS machines will have three functions: rotary only, rotary hammer and hammer only. This allows the machine to handle many different material types and also allows the machine to do light chiselling applications.
A key point to note about these machines is that only drill bits and chisels with an SDS plus shank can be used with this type of machine unless a chuck and adaptor are fitted. Browse our range of SDS Plus cordless hammer drills and body-only cordless SDS Plus hammer drills (batteries not included).
Designed for the toughest jobs on masonry and concrete, motorised demolition hammers and breakers are perfect for tough demolition jobs. The head doesn't rotate, but moves back and forth, so you won't be able to drill a hole with a demolition hammer. Unless it is a combi-hammer, demolition hammers can only be used for breaking or demolition. Browse our range of corded demolition hammer drills.
---